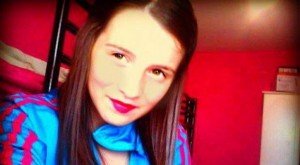 THE death of an English schoolgirl at the hands of internet trolls on the Ask.fm website was a 'mirror-image' of the death of Erin Gallagher, the Irish teenager's mum has said.
Lorraine Gallagher spoke out after hearing about Hannah Smith (14), who took her own life after being taunted on the website Ask.fm.
Erin's sister Shannon took her own life just five weeks after her sister's death last autumn.
"I saw pictures of my two girls on television today and it was a shock," said Lorraine. "I wasn't sure exactly what was going on.
"I then realised that another young girl had taken her own life and it was as a direct result of being bullied through Ask.fm. I couldn't breath for a while as I tried to take it all in.
"Hannah's death was almost a copycat of what happened to my Erin. She was bullied online and nobody listened.
"She asked the bullies to stop but they wouldn't. They just kept hurting her and then hiding behind this secret curtain on Ask.fm," she said.
The heartbroken mother said she wanted the British and Irish governments to work together to get the Latvian site banned.
"How many deaths will it take before the authorities realise that Ask.fm is harming our teenagers?" she asked.
"I am asking the Irish Government to take a stand on this and lead the way and ban Ask.fm in Ireland. Sure they have the power to do that.
"If people were telling children where to get drugs or alcohol, we would be quick enough to close it down.
"But it doesn't seem to matter that children are allowed to be bullied online by anonymous people. It has to stop," she said.
Meanwhile, the father of a another teenage girl who took her own life after being bullied online has demanded specific new laws to tackle the issue.
Jonathan Pugsley's 15-year-old daughter Ciara took her own life in Co Leitrim 11 months ago after suffering a torrid of sickening messages on the controversial website Ask.fm.
Mr Pugsley later gave evidence to an Oireachtas Committee on the dangers of Ask.fm and other social media sites.
But he says his pleas have fallen on deaf ears.
"The politicians won't do anything," he told the Irish Independent.
"I've spoken to them and they listen but that's it. I was told that there are already laws in place. We have been told that new laws aren't needed to tackle bullies, that offences are covered by generic legislation.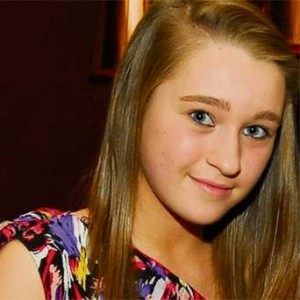 "But it is clear that the only way of dealing with this issue is to introduce separate laws for the internet.
"The offences may well be the same as those covered in other legislation but we need to introduce the language of the internet into law to get the message across.
"The laws actually need to include words like 'cyberbullying' to have any effect."
He said he would continue to campaign for changes in the law and raise awareness of the issue in a bid to prevent more deaths.
The deaths of three teenage girls have now been linked to ask.fm, following the deaths of Ciara, Hannah Smith and Donegal schoolgirl Erin Gallagher.
All had been tormented by anonymous posters on the Latvia-based site.
Erin (13) died last October just a few days before her 14th birthday. Her sister Shannon took her own life a few weeks later. Mr Pugsley added awareness of cyberbullying had been boosted by British MP Stella Creasy who was threatened with rape in a tweet.
"Ms Creasy took awareness of bullying to a new level and that was extremely helpful."
Hannah Smith's father David said: "This is a site where people can post anonymously and say whatever they want and get away with it."
Mr Pugsley, who visited his daughter's grave in Dromahair last weekend, added: "Things are still very hard for us as a family. We have good days and bad days."
"We went to Ciara's grave on Sunday and the priest said a wonderful Mass which was very uplifting and that helps, but Ciara's anniversary is coming up in September and that's still ahead of us."
TRAGEDY
He added: "I would plead once again to parents to try to find out if their children are using these social media sites and if they are to get them off them immediately.
Meanwhile, David Smith has called on British prime minister David Cameron to clamp down on social networking websites where users can be anonymous to try to prevent another tragedy.