Thank you for the testimonials that reached us:
Killurney National School
Dear Jim/ Kevin,
Thank you very much for the workshop you did with us.
Children, Parents and Staff thoroughly enjoyed it.
Kind Regards
Tanya O´Brien
Ballinteer Community School
Jim
Many thanks.
It has been very well received and we look forward to inviting you back in the next academic year.
Every good wish for the future.
Kind regards
David
David O'Connell,
Principal,
Ballinteer Community School
Terenure College
They were excellent thanks Jim, Kevin was brilliant. We had a lot of good feedback from parents and pupils, thanks.
Thanks again.
David Nicholas
Terenure College
Kilrush Community School
Dear Jim and Kevin,
On behalf of first year and second year we would like to thank you for visiting our school and giving us a very informative workshop.
Inspired by your workshop, we have decided to do an anti-bullying awareness campaign as part of our 2nd year CSPE Action Project. We have held a poster competition for first years in which we gave a prize to the winner of each class, a non-uniform day for which we raised over €600 and a survey on anti-bullying. The money we raised from this is going towards Pieta House, a very worthy cause.
The years that took part in the workshop are now much more aware of bullying, the effects and consequences and what to do if you see someone being bullied. The workshop brought both years closer together and made us realise we all need to stand up for each other to tackle the major issue of bullying in our society today.
Thank you very much we really appreciate it and we wish you the best for the years to come.
Sincerely,
All the 1st and 2nd year pupils of Kilrush Community School.
Feedback from Presentation College, Galway
Jim & Kevin
Firstly, I would like to thank you for your presentation to our students yesterday.
To say that you had an impact, is an understatement!
The girls are all calmer today and all the parents of the most upset students have been contacted. A weight was lifted off some of their shoulders!
You mentioned that you also have a workshop on Cyberbullying and that you might be in a position to return to deliver this to our students at a later stage. We would be very interested in this!
Let me know when it would suit you.
Thank you both again
Clíona Ní Néill
Principal
Presentation Secondary School, Galway
Message from Kitty O'Connor
Home School Liaison, Galway Community College
Hi Jim,
Thanks so much for the workshops. You gave to our 1 and 2 years. We got some classes to write out feedback. They are very positive. Thank u and thanks to Kevin for delivering the anti bullying workshops in our school. It is greatly appreciated by all our staff.
Kind Regards.
Kitty
County Cavan
Hello there, I'm a student that was in one of your 4th year talks today and I wanted to contact you to say that your talk was very touching. I think your doing a very good thing by raising awareness about bullying, depression, suicide etc; in schools, as its something that has gotten so common and is often not recognised.
I haven't been a very much a victim of bullying but I'm currently getting over a bad stage of self harm and depression, I have just finished going to Cahms in which I was going to for over a year and getting back into normality hasn't been easy but its a slow recovery and I'm hopeful for the future.
I have great respect for people working in your area, and I think its a job I'd like to have when I'm older because I find it easy to relate to people who are struggling since I have experience, and want to help people like me get through times of struggle in the future. Thank you for taking the time to read this, I hope you continue your great work.
4th Year Student, County Cavan.
Quotes
"The workshop was fantastic, Bully 4u had all students fully engaged throughout, brilliant speaker, and gave us all a great insight, the parents were extremely positive in their feedback too.Really delighted with it, Thank you."
Sinead Clerkin, St. Bricins College, Belturbet, Co. Cavan
"The work shop went very well. The boys gave good evaluation feed back. Kevin was great and so to the point."
Pauline Costigan, Cistercian College, Roscrea, Co. Tipperary
"Thank you so much for the workshops last week in gaelscoil bhaile brigin. The children and teachers were commenting on how informative and good they were. We are now looking for workshops for the parents."
Doireann Gibbons, Gaelscoil Bhaile Brigin, Balbriggan, Co. Dublin
"Fantastic workshops yesterday!I an delighted to have had Bully 4u in to speak to the kids, it went very well!The students were very much engaged with the subject matter and while they might not be the most vocal teenagers – it really hit home – they are still telling me today how good it was!!"
Fiona McGuinness, Coláiste Mhuire, Ballygar, Co. Galway
The following is some of the feedback we received after providing training on Bullying, Cyber Bullying, Sexting and Self-Harm to 'Western Trust', Northern Ireland Social work and Social care staff from CAMHS, ASD Team, Children's Disability Programmes and open to other staff in family and childcare: Gateway, FIS, LAC, Adoption and Fostering, Residential, 16 Plus etc. ;
" Excellent facilitation. Very clear, concise and useful examples to illustrate points."
"Very good training. The trainers were brilliant. Real life experience with a broad range of training with children/ adolescents".
"Delivered and presented very well. Both trainers have a wealth of knowledge".
"This training should be provided to education staff, parents, carers and foster carers".
"Excellent passionate speakers who have lots of knowledge".
"Excellent delivery of information. A lot of relevant information with discussion and examples from both trainers / others from the group".
" Lovely relaxed style. Talking / listening dialogue. Having attended so much training over the years – I enjoy this style of informal, conversational best rather than 'exercises' ".
" Very informative. Very good delivery of material and information".
" Very detailed presentation with lots of applicable examples. People were invited into the conversation freely. Very knowledgeable and applied it to the different professionals at the training".
"Created more awareness for me around the signs and symptoms of cyber bullying".
"I think it would be very helpful for other members of my team to attend this training".
" Course would be very beneficial in our 'Northern Schools' and within team settings in work places".
"Would encourage my local schools to invite 'Bully 4u' to speak to primary and secondary school pupils".
" Extremely good – no jargon. Appropriate for all FIS staff ".
" Lots of useful tools to be used and shared, such as information on self-harm and bullying policies. Information continually interesting ".
" Relaxed, enjoyable and interesting, with a lot of little personal stories. Strongly suggest that team leaders and trainers attend this training – possibility of making it mandatory ".
" The training gave me more knowledge and tips how to communicate better with the young people. I will encourage staff to apply for this training and implement this into their work ".
" Very informative. Good information provided that can be applied to practise. Very interactive. Brilliant presentation and presenters ".
" Excellent. Easy to listen to, informal and interesting. Real life experiences very powerful. Found creative ideas very interesting. Would be useful for training to be delivered to parents and schools in N.I. ".
"I would like to thank both you and Kevin for the very effective workshops you facilitated in our school recently. The feedback from the children was very impressive and they all feel empowered as a result of the work that you did with them. The parents workshop is still a topic of conversation two weeks later and had a huge positive impact on all who attended. Every person who attended, children, parents and teachers gained a new insight into the very sensitive topic of bulling and cyber bulling. We are taking on board the ideas suggested at the workshop and are also looking forward to displaying the T shirt in our new lobby. There are lots of requests from parents who were unable to attend or have younger children to run the workshops again and we look forward to doing so in the near future."
Lilian Healy Chairperson Bandonbridge Parents Association Bandon, Co Cork
"The training provided by Bully4U was second to none. There was great feedback from the young people, word spread throughout the school that the workshops were excellent, prompting other pupils to ask when they were going to have their workshops! The parents event was an extremely emotional and moving event as parents grappled with the issues of bullying. They were guided through the complexity of major issues such as cyber bullying. The professionalism, the human warmth and the deep empathy and understanding shown by Bully4U was prevalent and it was critical in having a very positive impact on all who participated in the workshops."
Jim McLaughlin Chairperson Donegal Family Resource Centre, Donegal Town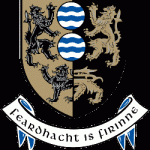 "County Cavan VEC greatly appreciates the good work being done by Bully4u at both School and Scheme Levels. At Scheme Level the recent presentation delivered to Parents, Teaching Staff and Management has fostered an awareness for a proactive and educational response with schooling communities for the challenges posed by cyber-bullying. The presentations delivered in Virginia College were well received by staff and students alike in highlighting the various issues associated with bullying behaviour. County Cavan is fully aware that further in-depth in-service is needed in the realm of cyber-bullying, but confident of the capability of bully4u to comprehensively to deliver this in-service requirement." John Kearney, County Cavan VEC
"Youth Work Ireland Monaghan together with Monaghan Community Forum YELP asked Bully4u to deliver a talk to youth workers, teachers and school staff on Bullying and Cyberbullying. It was felt that we got a very informative overall view of bullying which included departmental guidelines, the bully's and the victims point of view and how to help and protect young people. There was a good mix of PowerPoint presentation, informal chat by the facilitators and videos used. I know that everybody there learned something new and some hard facts were delivered in relation to bullying, cyberbullying and what young people are accessing on line. The second talk Bully4u delivered was to parents. Here the parents got a good insight into the signs of their child being bullied and how to approach it if it was happening in the schools. It was apparent at this session that many of the parents who attended, that their child was being bullied. Jim and Kevin showed great compassion with the parents and directed them to the appropriate steps to take to help their child. I also know that Jim followed up with a few of the parents after the talk and that was really appreciated. We would hope to have Bully4u back in the future to work with the young people who use our service. It was felt by listening to Jim and Kevin that they have a great rapport with young people and talk to them in an honest and congruent way." Melissa Mackin, Youth Work Ireland Monaghan
"I wanted to compliment Kevin on the informative talk that he presented to our pupils. The presentation was light hearted while at the same time being an excellent forum for a discussion of the sensitive topic of bullying. The general consensus among students and parents alike was that the work shops were in one word excellent! I have recommended you to other schools also as I feel that your method of dealing with such a difficult topic is so effective. Well done to Jim and Kevin at Bully4U and thank you for your visit to our school." Lorraine Sheils, St. Munchin's College
The feedback here was very positive from the recent 'Bully4U' workshop. All second years attended and found the talk very interesting. We hope they gained some useful tips!! Cyber Bully Busted
"The scho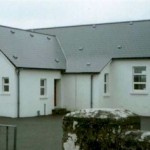 ol decided to get bully4u to do a workshop with all classes at the beginning of the school year after seeing them in action with a club on Ireland AM. Kevin was skilled in engaging with sensitivity with the children and had them speaking very honestly about their concerns. He gave them great advice and guidance about cyberbullying which the older children really listened to. I, myself was impressed with the anti bullying pledge the children now use in the school. We would recommend bully4u workshops to schools, childrens clubs and parent groups." Bernadette Moylan Holland, Principal, Ardrahan N.S.
"We are delighted to have been able to host this workshop. The motto of Larkhill Karate Club is 'Building Character for the Future' and this workshop is all part of that process. We are fully aware that our young members are interacting with their peers in a new 'digital age', and we want to educate them so that they embrace these new communication tools and use them so that they will not be exposed to the modern scourge of Cyber Bullying. Also we wanted to make sure the children are fully briefed on the topic so that they don't inadvertently bully somebody through not knowing what they are doing. I would certainly recommend it to other clubs and schools." Brian Carroll, Sensai, Larkhill Karate Club
"The Comhairle group found the anti-bullying workshop extremely help full not only benefiting our BAT project but also changing our own out look on the issue of bullying itself. Personally, it thought me to look at the bully, not only the victim. Which previously I myself found very hard to do, I now have a greater understanding of 'the bully' and how it is important to solve the problem rather then just get rid of the cause. It also made me realise the severity of not talking about how you are feeling. I found the 'T-Shirt' exercise to be highly beneficial. It had the shock factor which i believe young people need to understand a situation. As you know our group is a mix of ages and I believe everyone understood the point of how what someone says can have a devastating impact on another and how not telling someone continues the domino affect. Something I never even considered was the idea of 'Reporting' bullying rather then just just telling someone, which I think is brilliant. It is eliminating the opportunity for a bully to remain unknown and is showing that it is a serious matter and will not be accepted by teachers or students alike. I believe this could be the key to creating a successful anti bullying system in Ireland. I would like to thank you on behalf of the Comhairle group for an interesting and beneficial session." Hannah Corcoran, Comhairle na nOg
Nice to get such great feedback again…….
Jim and Kevin spoke at our PTA AGM in September 2013. They were passionate, knowledgeable, and sensitive in their talk about bullying. Their talk was very well received and we were very pleased. We would be happy to have them back again. Greg Machale PTA chairperson Swords Educate Together National School.
With regards to your workshop, the following is feedback from students who attended your talk as follows:
Some of the content was very scary e.g. suicide, we often hear things like that on the news or radio, but to hear a detective tell about his real life experience of a boy, who took is own life as a result of being bullied makes us really think hard.
I will definitely be more careful with what i put up on the internet. i think more now before i message something
I thought it was very good to hear real experiences
I did not realise that you can be tracked/ traced from using your mobile
I learnt the importance of not putting up negative information onto the internet because it really can damage a persons health.
Bullying on the internet impacts someone lifespan
Seeing what other students wrote about their feelings on the bully4u T-shirt displayed on our school wall is a daily reminder that bullying is damaging.
I hope this is of help to you, Regards,
Deirdre Whyte
Nagle Community College,
Mahon
Had fantastic presentation from Bully 4U today to our students. Thanks to John and to Bully 4 u for this, they were really impressed!
We are very interested in offering session to our parents and parents from local primary schools next September or October.
looking forward to hearing from you.
Kind regards,
Mary O' Brien
It was really good to be at your presentation in Banbridge yesterday. I appreciated the opportunity to hear you and Kevin speak from your experiences in the South which resonates with what is happening in the North and elsewhere, the internet being global by its very nature.
Care in Crisis is a community counselling agency working with all ages across a wide range of issues, bullying being one of many. We work with children and young people and their parents in one-to-one counselling sessions as well as working with adults and couples. For adults sometimes the issues relate to historic bullying or workplace bullying which has an impact on the person's self-esteem and relationships and can result in negative coping behaviour around substance misuse or self-harm and suicidal ideation. It is always good to find useful resources to help in that work.
Kind regards Karen
Karen Moore MBACP (Accred) Director of Counselling
Thank you for bullying 4u workshops,they were great success and got great
feedback from teachers as well as parents.
Best wishes,
Tanya
Thank you and once again thank you to Kevin for a very informative parent night.
Regards
Stephen Rhatigan, Our Ladys School, Terenure.
Workshops went very well last week. We would like the workshop also for our first year students perhaps within the next few weeks?
Ciaran O'Hare, St. Declans College, Cabra
Thank you so much for the workshops last week in gaelscoil bhaile brigin. The children and teachers were commenting on how informative and good they were. We are now looking for workshops for the parents. If you get in contact as soon as you can to arrange an evening that would be great.
Grma
Doireann Gibbons, gaelscoil bhaile brigin
The work shop went very well.
The boys gave good evaluation feed back.
Kevin was great and so to the point.
Many Thanks,
Pauline Costigan
Cistercian College, Roscrea
I'm sorry for only getting back to you now. The workshops last week went
very well and all students found them beneficial . The teachers that were
present also spoke highly of the the speakers .
Could you please send out another t shirt so we can have a separate one for
1st and 2nd year areas .
Thank you
Fiona Collins,
Pipers Hill College,
Naas,
Co. Kildare.
Fantastic workshops yesterday!
I an delighted to have had Bully 4U in to speak to the kids, it went very well!
the students were very much engaged with the subject matter and while they might not be the most vocal teenagers – it really hit home – they are still telling me today how good it was!!
thanks a mill!
and please pass on my appreciation to John!
Beannachtaí Nollag daoibh go léir!
Fiona Mc Guinness,
Colaiste Mhuire,
Ballygar